Electing over 25 Members of Congress and U.S. Senate

.
Gumbinner & Davies has helped win federal campaigns at the presidential, U.S. Senate, and congressional levels. Whether it's working with candidates directly, working on membership communications, or independent expenditures, our eye-catching mail always cuts through the clutter.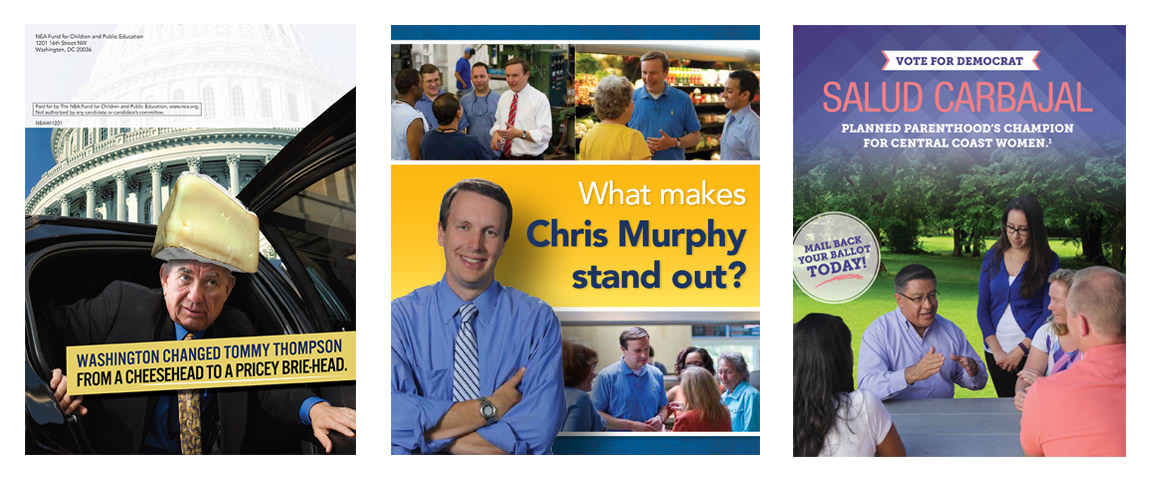 Statewide NON-FEDERAL RACES
Winning rac

es outside

the context of Washington.
G&D is proud of our record electing governors and other statewide downballot Democrats. In 2014, despite a tough year for Democrats, we were proud to take a lead role in three of the most highly targeted gubernatorial efforts, winning two out of three even while most Democrats were losing.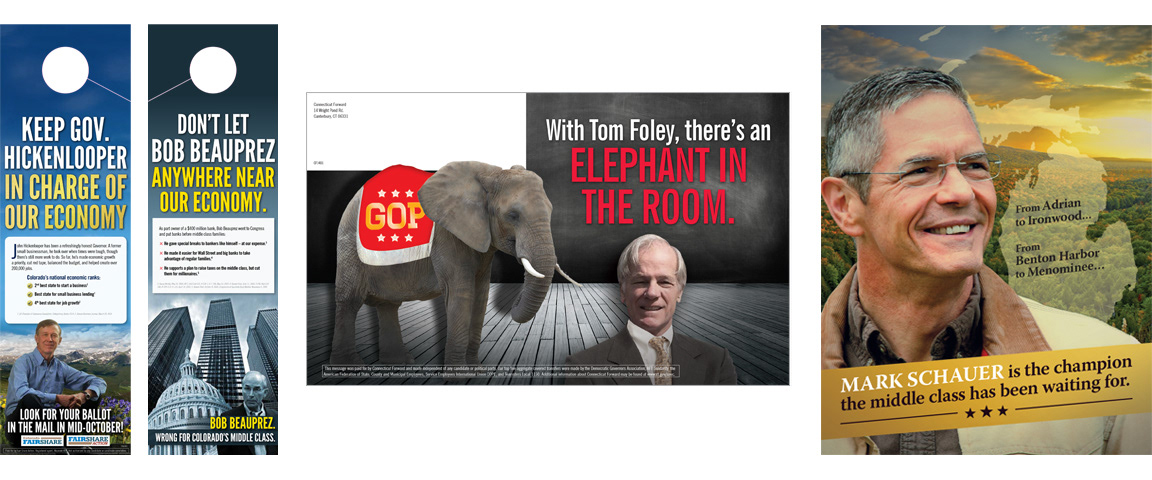 State Legislative Campaigns
Unequaled experience turning state legislative chambers blue.
With a team that includes former state caucus directors and the former Executive Director of the Democratic Legislative Campaign Committee, we have helped win control of nine state legislative chambers. With the most state legislative experience of any Democratic firm, we specialize in winning races by localizing them on behalf of candidates, caucuses, and both state and national institutions.
Navigating the nation's most difficult ballot initiative campaigns.
Ballot measures are different from candidate campaigns because they don't necessarily break on partisan lines, because coalition-building is critical, and because you are selling – or opposing – an idea, not a person. With a track record of winning initiatives at the state and local level, G&D has the expertise to help you navigate these unique challenges.

Local and Municipal Campaigns
We've done – and won – every type of campaign
.
Our firm has helped elect mayors, council members, judges, and county officials – in both partisan and non-partisan contests
.
In 2015, we were proud to help elect Megan Barry as the first female Mayor in Nashville history – helping her navigate a seven-way election, and a head-to-head runoff.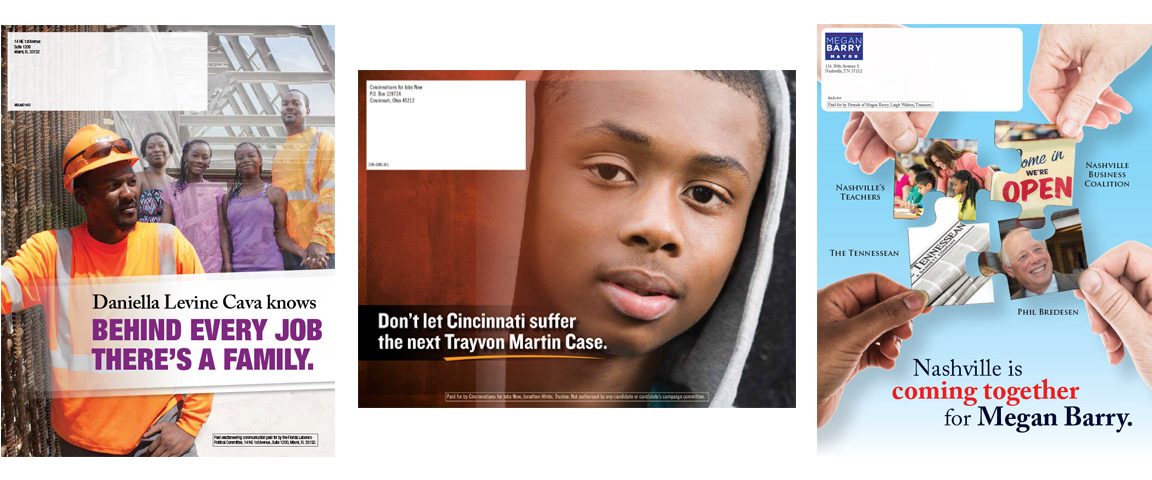 Creating eye-catching digital advertising.
Gumbinner & Davies is able to produce eye-catching digital advertising. We use cutting-edge targeting techniques to marry digital with our print campaigns, ensuring our clients' messages get noticed by hard-to-reach targets through multiple mediums
.

Association materials, logos, and branding
Helping Associations and Institutions strengthen their brand.
With our in-house design team, Gumbinner & Davies works with associations, organizations, and institutions to develop collateral materials, logos, and branding campaigns.